Welcome! Find me on Facebook.com/JulieKCohen
If you're curious about me, my writing, puzzle development, puzzle consulting or web site consulting, take a look around. I'm as eager to help others as I am to learn, so please email me with any questions or suggestions. I'd love to hear from you!
LATEST PUZZLES PUBLISHED!

| | |
| --- | --- |
| Brain Bogglers | Mastermind (below) was such a success that National Geographic continued the series with Brain Bogglers. I teamed up with Stephanie Warren Drimmer once again to produce another high quality book for kids! She took care of the science writing and I created the puzzles/teasers/riddles. |

| | |
| --- | --- |
| Weird But True Sticker Doodle Book | Imagine how thrilled I was to be asked by a second editor at National Geographic Kids to create puzzles for another book. This book, Weird But True Sticker Doodle Book, is very different from Mastermind and is geared towards a younger age group, but is so uniquely interesting and engaging in a way that only National Geographic manages to achieve time and time again! |

| | |
| --- | --- |
| Mastermind | National Geographic emailed me in the Spring of 2015 to see if I would like to develop puzzles for their latest science book for kids. Of course I said "Yes!" since I love everything National Geographic creates. Indeed, working on Mastermind turned out to be a great experience. I loved working with the author, designers, editors and everyone at National Geographic. Everyone was professional, talented and a pleasure to work with! |

| | |
| --- | --- |
| Wildly Creative Puzzles With a Point! | I was approached by Group Publishing this past fall when they needed a puzzle developer to create 5 mazes for their upcoming puzzle book. The puzzles all tie-in to bible passages. I had a lot of fun working with their design team and editor! |

| | |
| --- | --- |
| ROFL! jokes 3-in-1 | I admit, this isn't exactly a puzzle book, but humor and puzzles can and often do go hand-in-hand. This book, filled with Knock-Knock jokes, riddles, and tongue twisters, was written for a younger crowd. I hope my readers enjoy ROFL Jokes 3-in-1! |


Life-Size Crossword Puzzles in Las Vegas

LinkedIn hosted Talent Connect Vegas 2013 Oct 15 - 17, a huge conference known as "The recruiting event of the year." I developed 3 crossword puzzles centering around their theme of CONNECT, INSPIRE, TRANSFORM. They displayed the crossword puzzles on giant boards at the conference. You have probably never seen crossword puzzles completed on this scale! Great idea by Manifold, the event organizer!


Click on the picture to see the height of the crossword display and to zoom in for some of the clues/solutions. The grey spaces on the crossword puzzles were specific words highlighted for use during the conference.


I've Crossed The Pond!
CHILDREN'S PUZZLES in UK Publication!

I recently developed 10 children's puzzles & games for a lovely group of people at Tesco Magazine in the U.K. The theme was "the great family road trip." The puzzles include mazes, word searches, spot the difference, and connect the dots (or Dot-to-Dot as the folks in the U.K. call these), all of which are centered around various events, foods, and geography in the U.K. My puzzles and games provide a slight tour of England, Scotland, Wales and Ireland... though I know many of us would much prefer to tour these beautiful regions in person!



Santa Claus is Coming to Town DS Game!

I wrote the original stories in this latest DS game for Nintendo based on a classic Christmas movie, "Santa Claus is Coming to Town." I hope you all have a chance to read along with your children when they play this fun game! And if you haven't already seen it, take a look at Rudolph the Red Nosed Reindeer DS Game released last year (I wrote the stories for this one too!)


Rudolph the Red-Nosed Reindeer DS Game!

I wrote the 3 original stories used in this Nintendo DS game that integrates puzzles into the stories to create some fun adventures for children ages 3 through 12.


Math Puzzle Books

In 2011, these four math puzzle books hit the market running from day one! Check out Numbers Search, which combines traditional word search and math in a unique way. Puzzle Box challenges kids to sift through more than one possible answer via multiplication and riddles. Math Moves (both the addition/subtraction and multiplication/division versions) combines trivia and the use of the < > and = concepts.


Brain Games #9 is in Stores

The latest is the famous Brain Games books is in stores. Book #9 includes some of my best puzzles. Check it out mext time you're in a bookstore. This book can be found in major bookstores as well as Amazon and other online sites.



Puzzles, Codes, Riddles, Math and More!

Special Edition Puzzle Books!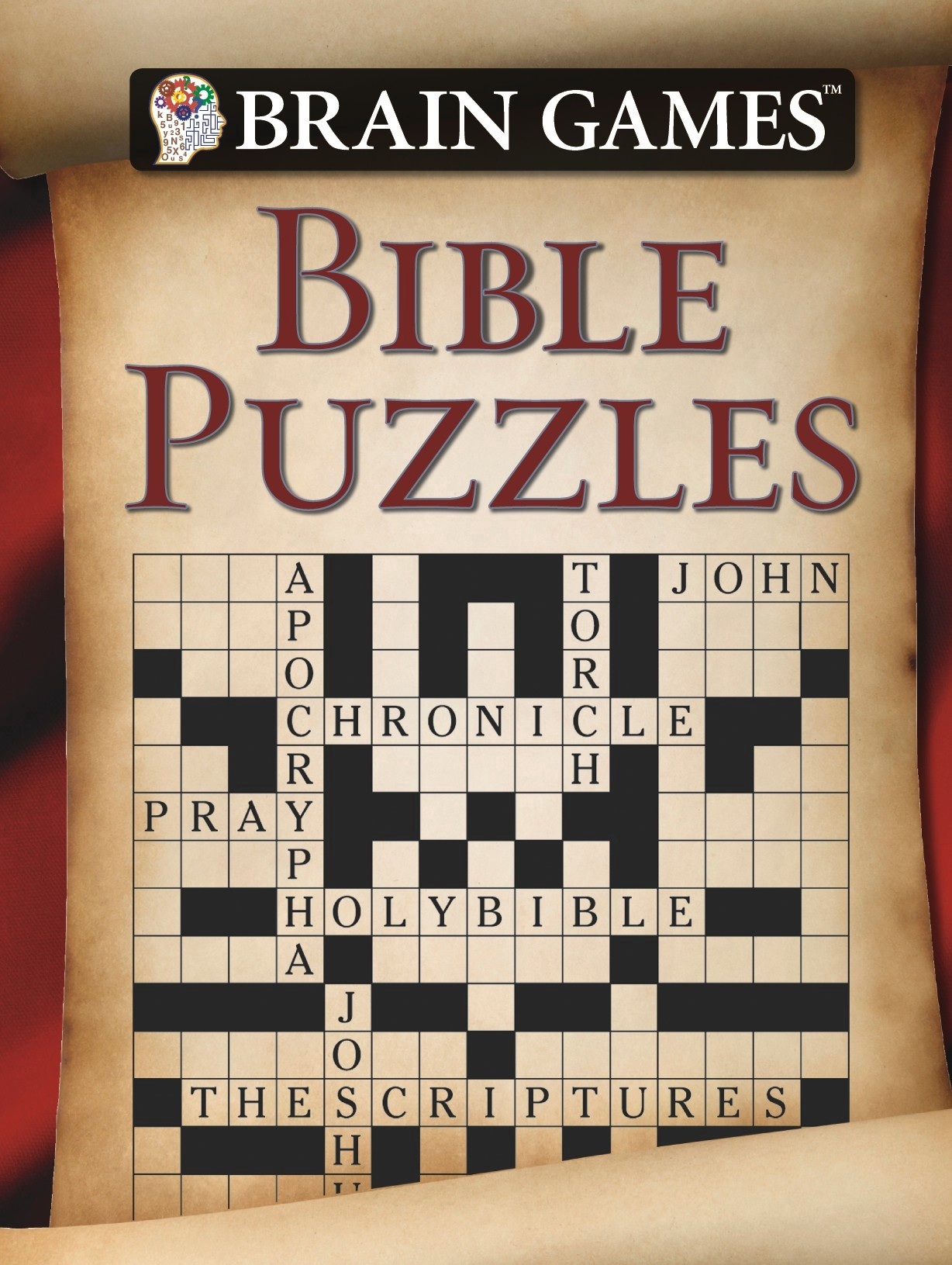 The editors at Brain Games have created a special edition of the ever-popular Brain Games series. Brain Games Bible Puzzles can be found in major bookstores as well as Amazon and other online sites. Look for my Column Scramble puzzles and Missing Consonant puzzles in this exciting special edition of Brain Games.
Brain Games; Special Kids Series!
The Puzzle Box
Puzzle Consulting
NEW Math Puzzle Books!
Websites, Articles & Newsletters
EA Mobile - Puzzle Development for phones