A postcard campaigns is a common marketing tool with a lot of impact, especially when the target market has already been identified. Each postcard in the series should be eye-catching, easy to read (the message is straight forward and not lost in too much text), and entices with a limited time offer.

This postcard was the second in a series of postcards and emails targeting dealerships.
Front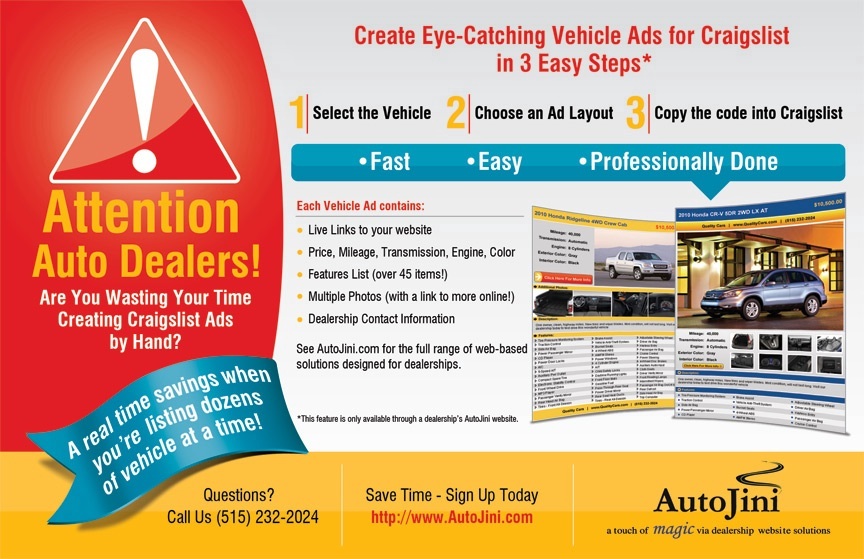 Back
Similar to the first post card in this campaign, I've used a testimonials on the back. This is a different testimonial from the first, however, to give the customer the chance to read yet another satisfied client's words.